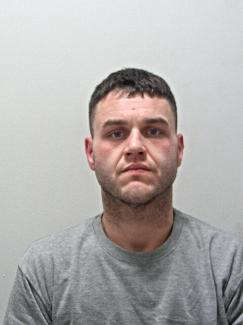 A Blackpool man has been jailed after admitting burglary and fraud offences.
Joseph Wildy appeared at Preston Crown Court on Friday (March 10) and pleaded guilty to committing a distraction style residential burglary and three fraud offences in the resort.
The 35-year-old was sentenced to 3 years imprisonment.
Detective Sergeant Stuart Reid of Blackpool's Targeted Crime Team, said: "Wildy preyed on a lone elderly victim to enter their home.
''He pretended to be in distress and in need of assistance and whilst they were distracted trying to help him, he stole their belongings. This is a particularly callous and deceitful type of burglary that can have a devastating and lasting effects on victims.
''I hope the sentencing gives the victim some comfort and allows them to move on."