Central Radio Breakfast with Danny Matthews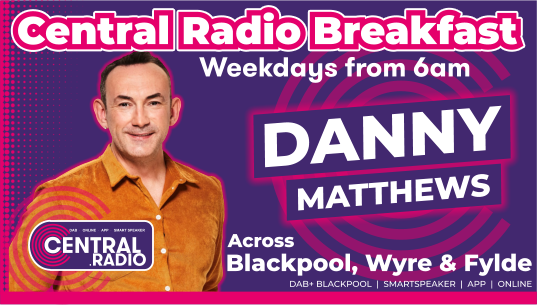 Wake up with Danny - weekdays from 6am
Danny's got Blackpool and the Fylde's biggest variety.
Are you an early bird? well, you can join the 'First Uppers Club' with Danny just after 6am each morning.
You can try to guess where Danny is that morning too with 'My Kinda Town' based on his local clues! and Danny will play you the best tunes with 'Fun School Run' just around 08:30am.
Work in a local business, or shop? why not get your work colleagues a shoutout on Danny's 'Blackpool's Rock the Shop' between 9am and 10am - all you need to to is drop us an email and tell us who you are, what you do and who you work with - get in touch with Danny for your shout out on Rock The Shop: studio@central.radio