Advertise
Advertising on Central Radio North West enables your business to talk directly to potential customers across Blackpool and the Fylde Coast, Preston, Leyland and Chorley and plans for growth into Wigan during 2023.
WHY RADIO?
Data supplied by independent body 'Radio Centre' shows that an enormous 89% of the population still tune in to radio every single week, making up 1 billion weekly hours of listening. [1]

DAB now accounts for a record breaking 68% of all radio listening in the UK (compared to only 32% of analogue, ie FM) [1]

Research has also shown that for every £1 invested in radio advertising the average return on investment (ROI) of £7.70 [1]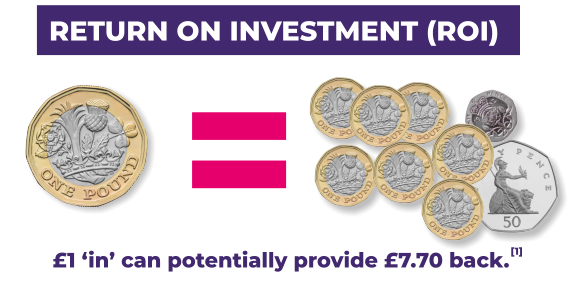 When all three areas have launched, Central Radio will broadcast in high quality stereo DAB+ to a potential audience of 1,208,390 adults (aged 16+).
Blackpool and the Fylde Coast: 261,256
Preston, Leyland and Chorley: 370,103
Wigan & St Helens: 577,031
Total Potential Audience: 1.2+ million adults.
We're an independent local business with a big vision. So we absolutely understand that your business needs to make every £ spent count. Our team have many years experience in community focussed broadcasting across Lancashire and the North West, which has always included supporting business of all shapes and sizes realise the benefit and value of effective radio advertising.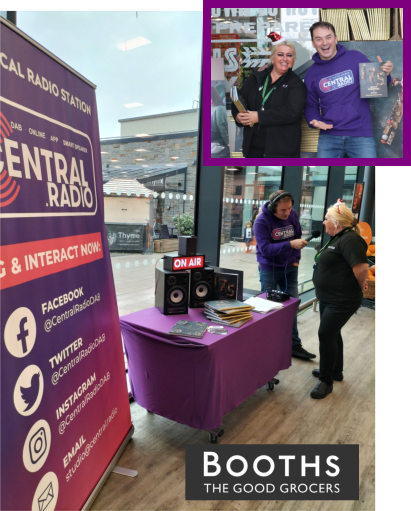 ABOVE: Central Radio hosting outside broadcast for a new product launch.
We also understand that effective business means simple business. We don't have a complicated offering that confuses everyone. We've seen those complex marketing proposals - and it's not for us! We simply believe in affordable and effective campaigns that help deliver meaningful returns on your investment.
What's more, because we're in our launch phase, our offers are designed to allow us to prove the value that we bring.
If simple and honest advertising sounds like something that would benefit your business, we'd love to explore what we offer with you. Simply complete the enquiry form below and a member of our team will be in touch to discuss the options available.
Sources of data:
[1] https://www.radiocentre.org/why-use-radio/commercial-radio-at-a-glance/