Win Your Tea For Free with McDonald's

We've teamed up with selected McDonald's restaurants across Blackpool, Preston and Chorley for your chance to win two Extra Value Meals and two Happy Meals.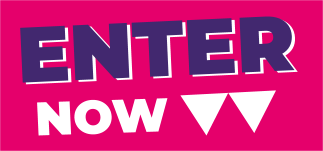 TERMS AND CONDITIONS OF THIS COMPETITION:
COMPETITION NAME: 'Win your Tea for Free with McDonald's.'
PRIZE: 2 x Extra Value Meals and 2 x Happy Meals (of the winner's choice)
HOW TO ENTER: Using the entry form in the Central Radio website or Mobile App
HOW TO CLAIM: One winner will be drawn at random from all eligible entries. A new winner will be drawn EACH WEEK. The winner will be notified by phone. We will require an address so we can post the prize voucher to you. The winner will be issued with a physical voucher (by post) which they can redeem in a participating restaurant.
CLOSING DATE: 30th November 2023 12:00pm (mid-day)
The prize can be redeemed against any collection, takeaway or 'dine-in' order during their usual opening hours.
This competition is strictly for selected restaurants only and can only be redeemed at one of the restaurants listed below.

Participating stores are those under the 'H&S Restaurant' franchise only:

Fleetwood – Freeport

Thornton – Amounderness Way (Morrisons)

Blackpool – Town Central Bank Hey St

Blackpool – South Promenade

Blackpool – Rigby Road Leisure Park

Blackpool – Cherry Tree Road

Blackpool – Amy Johnson Way (Squires Gate)

Lytham – Lidun Park

Preston – Pedders Way

Preston – Fishergate

Preston – Friargate

Preston – Deepdale Retail Park

Preston – ASDA Fulwood

Preston – Capitol Centre

Leyland – Churchill Way

Chorley – Clifford Street

Chorley – Foxhole Road (Tesco)

Entrants must be able to collect their prize from a participating store as detailed in these terms and conditions.

This item is not available for home delivery or via any 3rd party apps.

Entrants must be over the age of 16.

The prize must be claimed and used within 6 months of being selected and confirmed as a winner.

The prize has no alternative cash value.

No alternative prize will be offered.

The winners list will be accumulative and new entries will be added to the potential winner's draw pot, therefore an entrant's chance of winning a prize will reduced as more entries are added to the pot over time.

The closing date may be extended without notice and any existing entries will be carried forward.

A winner will be chosen at random, at a time and date during the week chosen by Central Radio to meet programming, planning and scheduling requirements.

One attempt to contact the winner will be made by telephone.

The call from us may be from a 'withheld number' - if you screen your call, please be aware of this.

Should the call not be answered, or the call is diverted to voicemail, the draw will be considered invalid and any right to the prize will be forfeited. Another winner will then be chosen, subject to the same conditions, until successful contact with a winner is able to be made.

Telephone calls will be recorded and may be broadcast on-air.

The winner's name will be given out on-air as part of the promotion.

Your name and town/city may be used on air.

Your name, address, phone number and email address will be passed to the McDonald's franchise to verify your claim, when claiming you may be asked to provide the same name and/or mobile phone number you used to enter the competition to verify your claim.

Prizes are issued as a 'physical voucher' by post which will need to be presented at a participating restaurant (listed above) to redeem the prize.

Please allow up to 14 days for the voucher to arrive by post.

Vouchers may only be redeemed once.

The prize may be subject to availability or substitution for an item of the same or higher value at the discretion of McDonald's

You may be asked to take part in a photograph which may be used for promotion or social media.

No responsibility can be accepted for lost, delayed, or incomplete entries.

Only one entry per person is permitted, this is determined by the means of the mobile phone number you enter upon entry. The phone number provided will be used to contact the winner, and so must be a valid UK phone number.

Duplicate entries will be disregarded.

For details of what a 'Happy Meal' or an 'Extra Value Meal' comprises of, you may find our more details at www.mcdonalds.co.uk