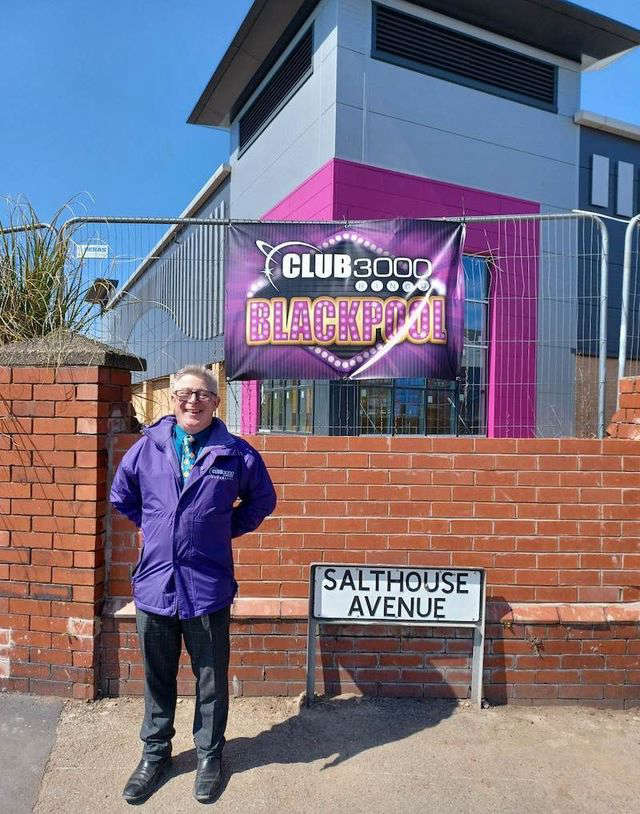 Bingo lovers in Blackpool will be pleased to hear the opening date of the new Rigby Road site.
Speaking about the forth coming opening a representative tells us:
"We are delighted to announce that the building is nearly complete for our brand new purpose built club at Festival Leisure Park on Rigby Road in Blackpool, and the official opening will be Saturday 1st July 2023."

"In total we're spending £5 million on the interior of the club equipping it with the most modern fittings and fixtures to create a luxurious environment."
Brian Fraser Founder of Club 3000 Bingo coninues:
"The club will be a fantastic venue in this great community. We are excited to open our doors on the 1st July and show both regular and new bingo customers our fabulous new club and for them to experience value for money bingo with Big Prize Money, there will be something for everyone – we cannot wait!"
The manager of the club is Sean Connolly who has a huge amount of bingo experience having worked in the industry since 1988 throughout clubs in the UK. Sean who is local and grew up in Fleetwood, returned to his hometown with his family in 2019.
Sean Connolly, Manager of the club said:
"We are thrilled to confirm we are opening our new club in Blackpool on Saturday 1st July; it will be an amazing opening party and we are excited to welcome customers in to the club and show them what a brilliant venue it is".
We already have nine clubs in the North-West and are now extending our portfolio to offer our existing customers the unique experience of Blackpool.