WIN - £100 to spend at The Stone Grill

The Stone Grill is the unique dining experience where you cook delicious meats on a hot stone - just the way you like it.
We've got a £100 voucher for food and drink to give away!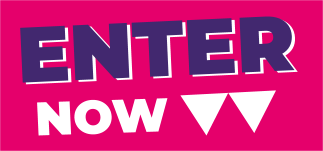 PRIZE: A £100 voucher for food & drink
VENUE LOCATION: Promenade, Blackpool
This competition is covered by our General Terms and Conditions, however these are some additional terms which are relevant to this competition.
Entrants are invited to enter this competition which is a free prize draw. Entry is by clicking the banner on the front page of our website or via the competitions tab in our mobile app.
Any entries made in December 2023 will be drawn on the 31st December at 6pm, any entries after this time will call into the next months draw.
Entrants must be over the age of 18.

The venue is not open to patrons under the age of 14.

The ticket/voucher/prize may only be redeemed by a person over the age of 18.

The ticket/voucher/prize may only be redeemed at the venue named above.

The voucher can be used against both food and drink purchases (but your order must include food - not just drinks) and must be used in one sitting.

Entrants must live in England, UK.

The voucher has no cash value.

No alternative prize will be offered.

The winner(s) will be notified by email.

You will be required to book, and notify The Stone Grill that you have won.

The winners name and town may be given out on-air but no other personal information will be broadcast.

The winner may be telephoned to be informed of the win, which will be recorded and broadcast on-air (this may not happen every time)

We will give away ONE voucher each month and the closing date is 6pm on the last day of the month.

Entries from the previous month will not roll over

, so if you wish enter the new draw for a different month, you must re-complete the entry form.

Only one attempt will be made to contact the winner to inform them of the win.

Your name, address, phone number and email address will be passed to the venue or promoter, you may need to verify your identity by confirming these details upon entry.

You may be asked to take part in a photograph which will be used for promotion or social media.

No responsibility can be accepted for lost, delayed, incomplete, or for electronic entries or access to the competition. Any such entries will be deemed void.

A list of winner(s) names can be provided upon request.

Only one entry per person is permitted, this is determined by means of the email address you enter upon entry. Duplicate entries will be disregarded.

You may be asked to provide ID upon entry or at other times (such as purchasing alcohol)

The promoter reserves the right to control entry to the venue and refuse admission for reasons of their own discretion.

This competition does not include any travel or transport to/from the venue or accommodation or any other incurred expenses relating to the prize.

The promoter reserves the right to cancel the offer at their own discretion and Central Radio will not hold any liability for this.

The prize is not transferable to another person or party.

Central Radio will not be held responsible for any unclaimed prizes or complications around claiming a prize.

The voucher must be used within 6 months of the date of winning.

The use of any automated entry software or any other mechanical or electronic means that permits any person to enter any competition repeatedly is prohibited.

In all competitions, we reserve the right to reject any entries which are deemed to be incomprehensible, incomplete, damaged, unlawful, defamatory, racist or anything we deem to be harmful to the reputation of Central Radio.

When an entrant is retrospectively deemed to have broken the General Terms or Specific Terms, we may still disqualify their entry and take measures to reclaim a prize.

If a competition is not capable of running as planned for any reason, including but not limited to, technical failures, tampering, unauthorised intervention, computer malware, network failure, broadcast failure, fraud or any cause beyond our control which affects fairness, security, integrity or conduct of Central Radio or a competition, we reserve the right to terminate, modify or suspend a competition at any time and without notice.

The promoter will not award the prize if the competition is terminated.

By entering this competition, you are agreeing to these terms and conditions.