Launch Partners
Central Radio North West is currently broadcasting a local radio service across Blackpool, Wyre and Fylde - across an area of 265,000 adults and we will be extending our service into Preston, Leyland & Chorley in September 2023 - this will add an additional 370,000 adults to our service area.
We're inviting local businesses in the PR postcode area to join us as a 'Launch Partner'. Any business who joins us for our Preston, Leyland & Chorley launch will benefit from 50% off our radio advertising packages.
If you would like to hear more, please complete the contact box below:
Further reading.
Local radio is returning to Preston, Leyland and Chorley this month, with the launch of a new commercial radio station on DAB.
Central Radio North West will begin transmitting from a new DAB broadcast infrastructure, which will bring new digital services to the region, from around the 1st of September 2023.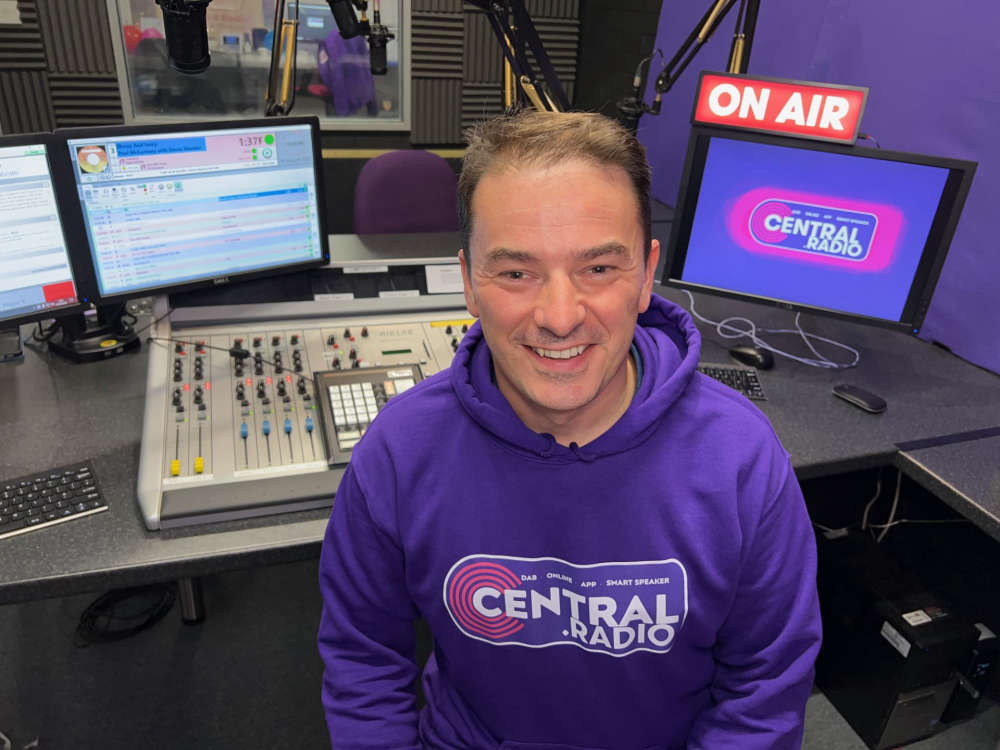 IMAGE: Central Radio's Station Director Nathan Hill in the studio.
The station will bring a selection of music, local information and some well-established broadcasters including UK commercial radio multi award-winning presenter, Danny Matthews, who will host the station's flagship breakfast show, weekdays between 6am and 10am.
Danny is also joined on the schedule on with a listener favourite, Martin Emery.
Martin, who joins the line-up initially for weekend mid-mornings, has been a popular presenter at a string of stations across the North West for more than 30 years.
Martin is also well known for his professional voiceover work, and listeners will also be familiar with him as the voice of 'DJ Andy', a presenter on the fictional station Forever FM, with Martin starring in both series of Peter Kay's TV comedy, Car Share, on BBC One.
Nathan Hill, Central Radio's Station Director, said:
"We're over the moon to bring our unique flavour of local radio back to Central Lancashire.

"These are exciting times for broadcasting and it will be a pleasure to broadcast to such a fantastic area, giving our listeners the chance to enjoy real local radio, something that has been sorely missed over the last couple of years.

"Since our initial launch in Blackpool last year, we've supported numerous charities by donating over £60,000 worth of promotion and have given away around £20,000 worth of prizes with various competitions. We very much wish to continue with this positive community impact into our new broadcast areas.

"We're also keen to support local music, so we invite local musicians, writers and performers to get in touch via our website."
Central Radio currently broadcasts to an audience of 260,000 people across Blackpool and the Fylde and the additional new areas will see an extra audience of 370,000 people across Central Lancashire.
The station will be available as part of the switch-on of the new Preston and Chorley digital multiplex. Listeners will need to rescan their devices after the 1st of September to find Central Radio.
Central Radio also broadcasts via its own dedicated mobile app, home connected devices ("Play Central Radio North West") and smart speakers alongside FreeviewTV broadcasting on Channel 277.
Listeners can find out more about the new station at the Central Radio website.
You can find out more about the plans of how Central Radio will grow local radio into new areas here: https://www.central.radio/about-us/