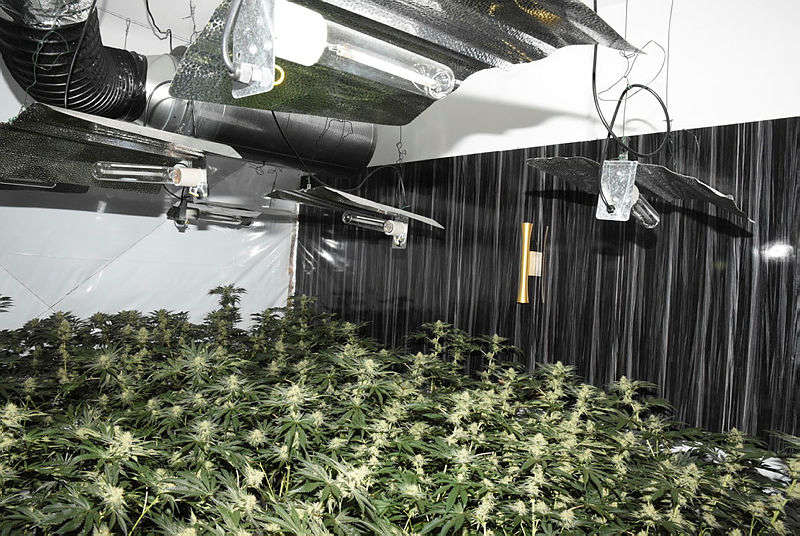 A cannabis farm has been discovered within a disused hotel premises in Blackpool Town Centre.
Officers from Blackpool Central Neighbourhood Policing Team were conducting a visit at a nearby premise on an unrelated matter, joined by Anti-Social Behaviour Officers from Blackpool Council, and located the cannabis farm.
A total of 1,612 cannabis plants were discovered, spread across 36 rooms of the hotel, and were recovered at the scene.
Evidence was also found that the electricity meter had been by-passed in three locations, including the pavement outside, causing significant disruption throughout the premise. Electricity Northwest attended the address to ensure the area was safe.
The grow was dismantled, and an investigation is ongoing.
Operation Warrior is Lancashire Police's response to tackling serious and organised crime in Lancashire and delivering on Police and Crime Commissioner Andrew Snowden's Fighting Crime Plan priority of disrupting and dismantling organised crime.
It aims to target the individuals and gangs involved in crime, as well as associated issues such as violence and intimidation, large scale drug supply, exploitation, and fraud, all of which can cause serious harm to local communities.
If you have any concerns or information about crime happening in your area, you can report this to us by calling 101 or 999 in an emergency, online via our website https://orlo.uk/oxZgu or anonymously to Crimestoppers via 0800 555 111.