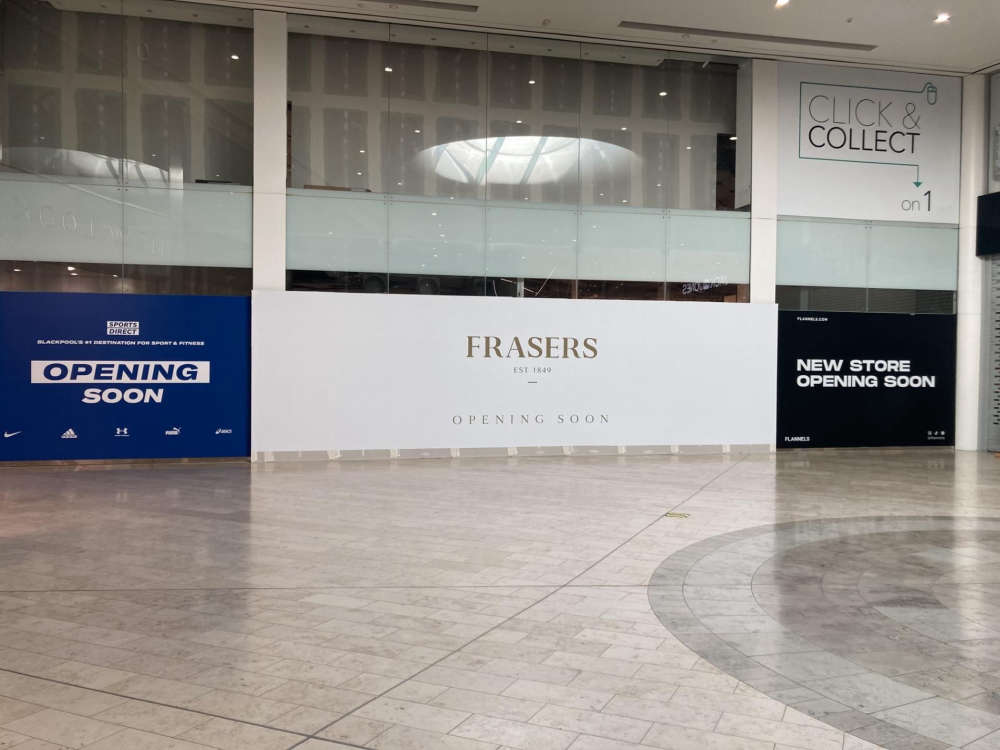 Blackpool Council and the Frasers Group have confirmed that a new department store will open in the Houndshill Shopping Centre this week.
The Frasers store, spanning over 100,000sq ft, will open its doors to the public on Wednesday 22 November 2023. The partnership with the Council will bring together a range of exciting brands, including Frasers, Flannels, Sports Direct, Game, and Evans Cycles, all under one roof.
Since it acquired the Houndshill in 2019, the Council has been working hard to support the town's post-pandemic recovery and turn the shopping centre into a key driver for the regeneration of the town centre.
Blackpool is undergoing a significant transformation with a £2bn Growth and Prosperity Programme of investment and one of the most crucial developments was the re-letting of the former Debenhams store.
As of July 2023, only 39% of the former Debenhams vacant stores around the country have been successfully re-let, making this partnership a remarkable achievement for Blackpool and a significant milestone at national level.
Debbs Lancelott, Centre Manager of Houndshill Shopping Centre, expressed her enthusiasm for the partnership, saying, "We couldn't be more excited; this is a testament to our dedication to providing a vibrant and dynamic retail environment."
Cllr Lynn Williams, Leader of Blackpool Council, said: "This store opening aligns perfectly with our ambitions to foster growth, create job opportunities for our residents, and enhance Blackpool's appeal as a high-quality shopping destination."