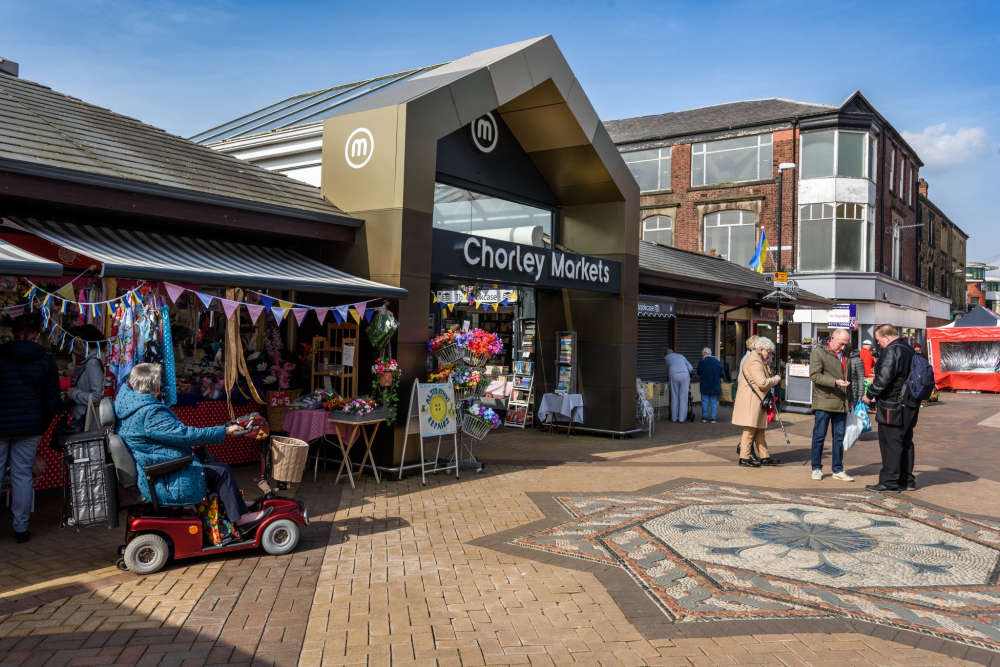 Following a bid submitted in June 2022, Chorley Council has been successful in securing £20m from the Government's Levelling Up fund (third round) for the regeneration of Chorley Town Centre.
Leader of Chorley Council, Councillor Alistair Bradley said "We're thrilled that with the support of Chorley's MP, we have been awarded this funding based on our high quality and ready to deliver bid to transform our town centre.
"The programme will reshape and refresh the town centre as well as providing long term benefits such as regeneration of these areas, creation of community and multiuse spaces for residents to enjoy, accommodation, business and employment opportunities, all of which will support Chorley's economy.
"It's important that we continue to invest, and these proposals will complement other recent town centre investments to ensure Chorley continues to be a great place to live, work and visit."
Pending verification of the bid submitted in 2022, the once in a generation opportunity to transform the town centre will include the creation of a civic square for events and community use.
The collective proposal also includes improvements to the public realm linking each of the key areas to encourage active travel seeing fewer car journeys, and less noise and pollution in the town centre.
The full proposals have been costed circa £40m with £20m provided from the Levelling Up Funding, with the remaining funding met by Chorley Council.
Listening to feedback from parliamentarians and local government, including in relation to the first two rounds of this fund, Government decided not to run a new competition for funding instead they have drawn on the impressive pool of bids submitted at round two, which we were not able to fund earlier in the year but were assessed as high-quality and ready-to-deliver.
Councillor Alistair Bradley continued, "This could not be achieved without the MP for Chorley Sir Lindsay Hoyle's continuous backing of the Chorley borough, and I want to thank him on behalf of the council and our communities for his work to ensure that Chorley - quite rightly - is at the forefront of the Government's mind when assessing areas in need of vital investment.
"I look forward to developing our proposals and sharing the progress with all of you over the coming weeks. Please watch this space - incredible things are happening for Chorley!"